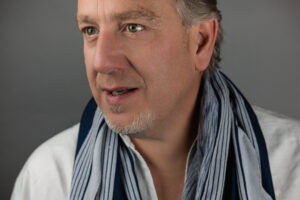 Producer, DJ, Musician (Vienna/ Austria)
DJ +++ Musician +++ Producer +++ Label owner
Max Doblhoff creates a modern and traditional crossover between electro-acoustic beats from Vienna and East and West African music. Max Doblhoff's productions contain numerous analog instruments and grooves that have shaped the rapidly growing African house scene in recent decades: Afro House and Afro Fusion, Tribal House, Latin, Cumbia, Funk, Disco and Electronic Grooves. His musical journeys through parts of Africa (Kenya, Uganda, Tanzania, Morocco), the feeling for the vibe of the countries and their traditions, the discovery of individual musical tribes and the culture of spontaneous improvisation shape Max's musical style. As a live musician, Max is known for his numerous appearances at festivals and events, which regularly take him touring from Europe to Kenya.
His musical work began in his early years as a funk rock drummer and percussionist in various Viennese bands. As DJ MDgroove, Max conquered the European club scene in 1993 and launched his label Clubcruise Music in 2005.
Highlights Festivals:
Kilifi New Year Festival (Kenya), Africa Nouveau Festival (Kenya), Kaleidoscope Festival & 7Island Festival (Kenya), Lamu Music Week (Kenya), Hakuna Matata Festival (GER), Fantastic Gondolas Festival (Lech, AT )
International Clubs and Residencies:
Notting Hill Arts Club (London), Club Alchemist (Nairobi, Kenya, Club Alchemist (Nairobi, Kenya), Gondwana Club (Nairobi, Kenya), Wiener Volksgarten, Camera Club, Club Roxy, Strandbar Herrmann, Club Taboo (in Madrid).
International Collaborations:
DJ Suraj, DJ Sobek, Basti Grub, Shanti Roots, Stefan Obermaier, Megablast, Floyd Lavine, Black Coffee and many more celebrated internationally. Fm4 Swound Sound, Makossa and Sugar B, Fm4 Unlimited and La Boum Deluxe
Labels:
Moblack Records, Wired, Open Bar Music (Afro Rebel Music), Clubcruise Music, Music & Leisure Music Productions
Max Doblhoff´s first album "Africa La" was released in 2017 with Idd Aziz from Kenya and Baboulaye Sissokho from Senegal. The famous single releases Djemaa, Mama Jo and Afrokey caused a stir in the domestic and international Afro House Clubscene.
Since 2021, Max Doblhoff and his fellow musician Sidney Simila have been running the joint music project "Music from East Africa" ​on the Clubcruise Music label, where the two ensure the appreciation, publication and dissemination of contemporary and traditional East African music to an appropriate degree.
SOUNDCLOUD: Music Releases, Rmx Work, Free Downloads & Live Recordings
MIXCLOUD: Mixtapes of my different live and dj gigs
YOUTUBE: get a taste &  enjoy my music videos 🙂
BANDCAMP: Name your Price and get my music
BOOKING CONTACT : Max Doblhoff (DJ Set/Live Set)
Max Doblhoff – Live:
https://youtu.be/8A7Za9rMpz0
Max Doblhoff`s music videos:
https://www.youtube.com/watch?v=PFyKIj1ZMfo
Music Releases

Mixtapes & Live sets

Press Pics: