DJEMAA – Max Doblhoff ft. Idd Aziz
Max Doblhoff ́s first release with the talented and great musician Idd Aziz Kunya from Nairobi/Kenya.
After Max & Idd were jaming in the Club Sikiliza in Nairobi 2003 the musical & friendship connection never stopped and we now presenting our first release Djemaa.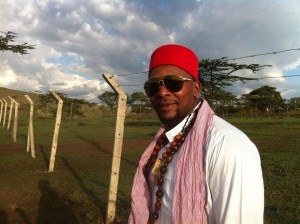 …how everything began:
Marrakech 2010, prophet Mohammed's birthday on the famous 'Djemaa el Fna' court, extraordinary musicians gather from all over the country to honour the prophet – in the midst of it Max Doblhoff, who inspired by the music starts to translate the various sounds into his own musical world. DJEMAA was born.
Max Doblhoff mixes his beats starting of with an original soundscape of the legendary market place in Marrakech, changing into mystical 'Oud' sounds, followed by Darbuka, inspiring Flutes by Georg Barnert and a beautiful energetic voice of Idd Aziz Kunya. It is a fusion of classical instruments such as bass and flute with synthesizer sounds and electric beats – a trademark of Max Doblhoff – which rounds off this unique production full of traditional Gnawa Rhythms.
Official Music Video 2014 – by Christian Fischer
Release Teaser – Nov 2014
To complete a nice journey through ethno grooves, electroacoustic, tribal & house music we are presenting three artists with their special Remix Versions of Djemaa.The vibrant, groovy sound combined with traditional Moroccan elements push the listener further and further – finally arriving into the world of Tribal Sounds 🙂
Der Fux (Jhruza Records/Vienna)
Stefan Obermaier (Drift Recordings/Vienna)
Shanti Roots (Markus Dohelsky /Vienna)
Featured Musicians:
Vocals /Idd Aziz ( Nairobi / Kenya)
Bass / Sebastian Wiesflecker (Aut)
Flute / Georg Barnert (Aut)
Synth / Julian Hruza (Aut)
Beat & Drums / Max Doblhoff (Aut)
Arrangement, Production & Recordings by Max Doblhoff
Traditional Marrok Instruments recorded at "Djemaa el Fna" Marrakech 2010
Vocals recorded at Idd Aziz living room Studio / Trondheim, Norway
Mastering by: Primitive Studios